Post author:

Marubozu

Post published:

June 14, 2020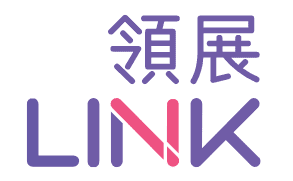 Business Description
Link REIT is Asia's largest REIT, listed in 2005 to privatise retail assets held by the Hong Kong Housing Authority. It owns 138 properties and 61,000 car parks, accounting for 8% of Hong Kong's total retail space. It expanded its investment mandate in 2014 to allow acquisitions in China, and has since acquired retail and office assets in China, as well as an office development project in Hong Kong.
Link REIT is the largest listed REIT in Hong Kong, where its portfolio comprises mainly retail properties located adjacent to public housing estates and a 60% stake in The Quayside in Kwun Tong. The REIT acquired Beijing EC Mall and Corporate Avenue 1 & 2 in Shanghai in 2015, and bought Metropolitan Plaza in Guangzhou in 2017. In 2016, it acquired 700 Nathan Road, a commercial tower in Mongkok, via tender. In 2019, the REIT acquired two retail malls, Jingtong Roosevelt Plaza and Central Walk in Shenzhen, respectively. In Dec-19, Link REIT expanded into Australia with the acquisition of 100 Market Street in Sydney.
Fundamental Analysis
Price/Book: 0.86
NAV: HKD77.61
Dividend Yield (TTM): 4.28%
Market Cap: HKD138.09 Billion
Occupancy Rate: 96.5% (Hong Kong), 97.8% (China)
Gearing Ratio: 16.7%
WADM: 4 Years
Effective Interest Rate: 2.94%
Technical Analysis
Long Term Chart: Link REIT rebounded from the long term support line after dropped 43.57% from the peak. This level is also close to 50% Fibonacci Retracement Level.
Medium Term Chart: Link REIT is trading in a down trend channel and attempt to reverse by potentially forming an Inverted Head & Shoulders pattern with neckline resistance at 69.50. Need to wait for the right shoulder formation and breakout to confirm the reversal.
Short Term Chart: 20EMA and 40EMA are trending up with immediate resistance at 69.50.
Disclaimer: The above analysis is for my own personal research and it is NOT a buy or sell recommendation. Investors who would like to leverage on my extensive research and years of investing experience can approach me separately for Investment Portfolio Consultation.
Kenny Loh is a Senior Consultant and REITs Specialist of Singapore's top Independent Financial Advisor. He helps clients construct diversified portfolios consisting of different asset classes from REITs, Equities, Bonds, ETFs, Unit Trusts, Private Equity, Alternative Investments and Fixed Maturity Funds to achieve an optimal risk adjusted return. Kenny is also a CERTIFIED FINANCIAL PLANNER, SGX Academy REIT Trainer, Certified IBF Trainer of Associate REIT Investment Advisor (ARIA) and also invited speaker of REITs Sympsosium and Invest Fair.