Post author:

Marubozu

Post published:

June 20, 2017
Frasers Commercial Trust April 2017
Last Done Price = $1.41
Market Cap = $1.127 B
NAV = $1.54
Price /  NAV = 0.90 (10% Discount)
Price /  NAV (High)= 1.02
Price /  NAV (Low) = 0.6
Distribution Yield (TTM) = 7.01%
Gearing Ratio = 35.9%
WALE = 3.7 Years
WADM = 2.5 Years
Occupancy Rate  = 91.8%
Other Singapore REITs Comparison Table
.
Frasers Commercial Trust  Technical Analysis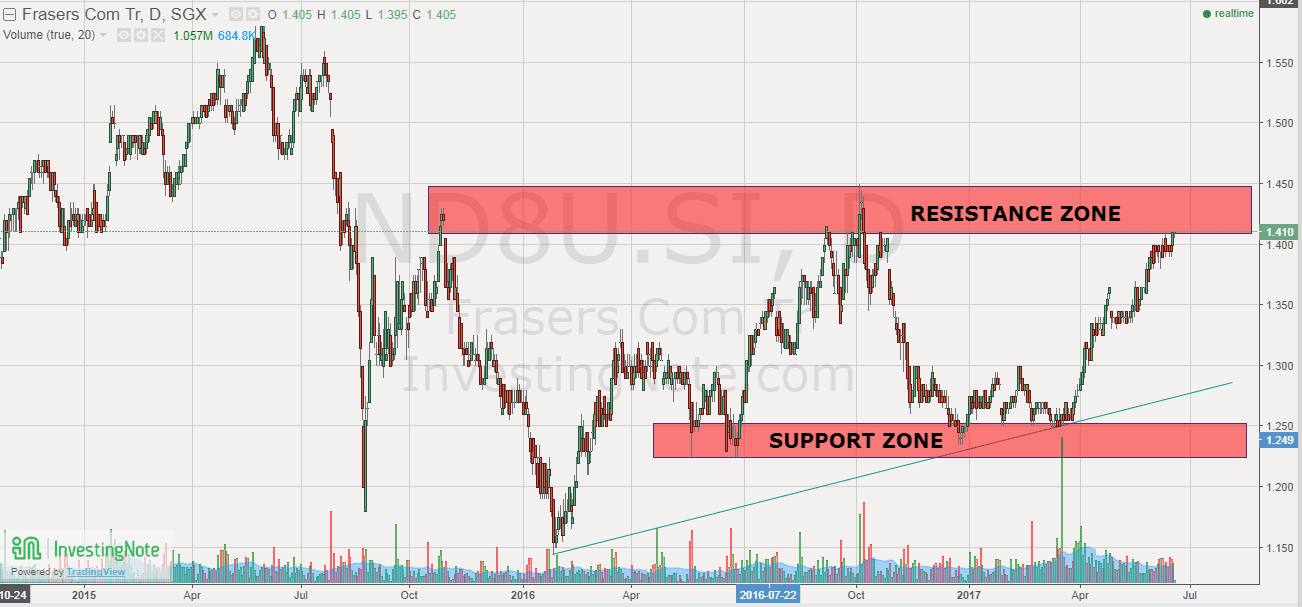 Frasers Commercial Trust is currently facing the resistance zone.  There is also Price Volume Divergence observed. Expect FCOT to take a pause or retrace before the next move up.
Singapore REITs Office Sector Comparison
Check out longest running Singapore REITs Hands on Course & Training here.
Click here to find out Singapore REITs Portfolio Advisory