I was invited as a panelist in Invest Fair 2017 sharing on a topic "Investing in 20, 30 and 40".
In 2018 Invest Fair, I was invited as speaker to share "To Ace the REITs Race: Comprehensive Market Review of S-REITs and its Risks & Opportunities Outlook for 2018"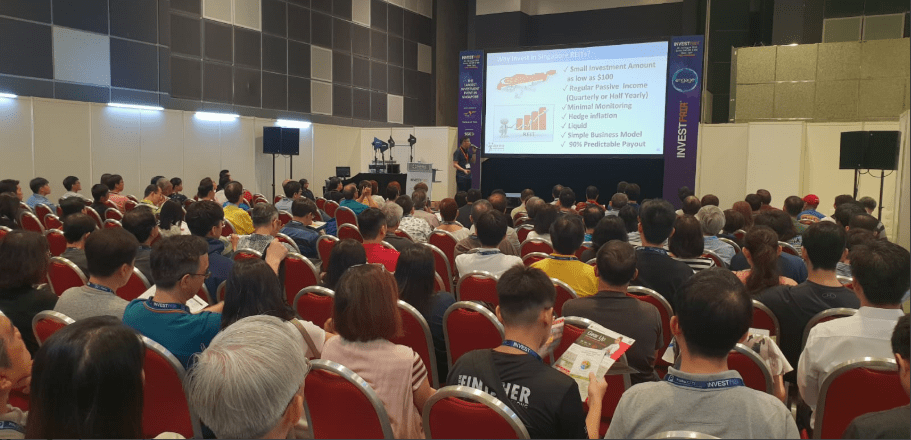 In 2019 Invest Fair, it was an honor to be invited as panelist and also speaker to share about different topics on Aug 18 (Sunday).
Please refer to the Invest Fair 2019 Seminar Schedule here.
12.30pm – 1:30pm (18 Aug 2019, Sunday): Invest with Confidence at Seminar Room 3.
I will share my strategy how to invest with confidence by building a diversified portfolio. There are important tips that investors can use it immediately on their own portfolio.
Suitable to all investors (from newbie investors to accredited investors)
4:00pm – 4:30pm (18 Aug 2019, Sunday): REIT Rush 2019 – is this still cheap to buy? at Seminar Room 4.
I will address the most common pressing questions as follow:

Is it good time to sell REITs?
Is it good time to buy REITs?
3 Macro events which affect REITs moving forward.
What should investors do to get prepared for the events?

Suitable to newbie investors who are new to REITs, and current REIT investors.
Hurry up! Users who register before 15 August will receive a complimentary eBook by the organiser ShareInvestor. This ebook features 5 stocks based on their investing personality.
Event details
Date : 17th (Saturday) and 18th (Sunday) August 2019
Time : 10am – 7pm (Saturday), 11am – 7pm (Sunday)
Venue : Suntec Exhibition and Convention Centre Hall 401 – 402
Admission : FREE
Website : http://www.investfair.com.sg