I was invited InvestingNote to give a market update on on Singapore REITs to a group of retail investors yesterday at CIMB Securities.
InvestingNote is The #1 Social Media Platform Used By Stock Investors In Singapore. You can follow my blog post update there. My ID is marubozu in InvestingNote community.
Key Summary
Global Economy is recovering. Global PMI is in expansion mode, from recovery to cruising speed. The stock market is still supported by strong economy fundamental. In my personal view, a market correction is more likely than a market crash (due to the 10 years market cycle).
The forecasted US interest rate will stay at 1.25% at the end of 2017.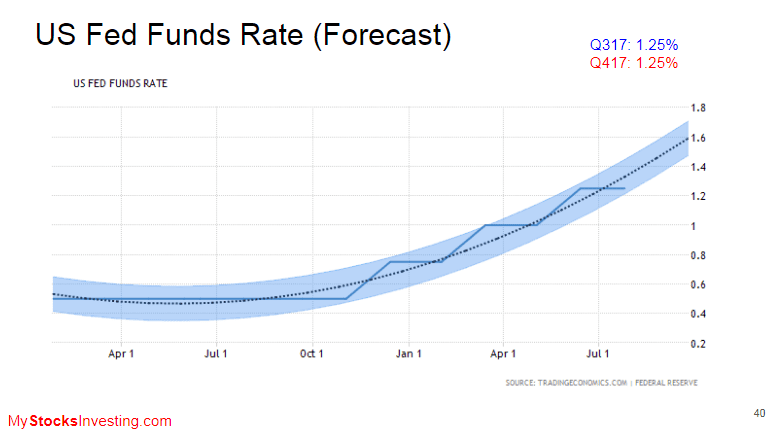 However, FTSE ST REIT index has already priced in 3 hikes to 1.5% by end of this year. Thus, there should be no impact if the US Fed raises the interest rate to 1.5%.
FTSE ST REIT Index is still trading in a bullish uptrend channel but facing resistance at 820.
Overall simple average yield for Singapore REIT is 6.48% and still very attractive compare to other income assets in Singapore.
Other slides can be found at below links:
Singapore REIT Price/NAV Range Chart
Summary for Singapore REITs 2H2017 Market Outlook
Check below on other events:
https://mystocksinvesting.com/events/