NOL rejected at 200D SMA with a Hanging Man candlestick pattern. Expect more down side.
Learn how to identify trend reversal using candlestick patterns, check out the Technical Analysis Hands on class here.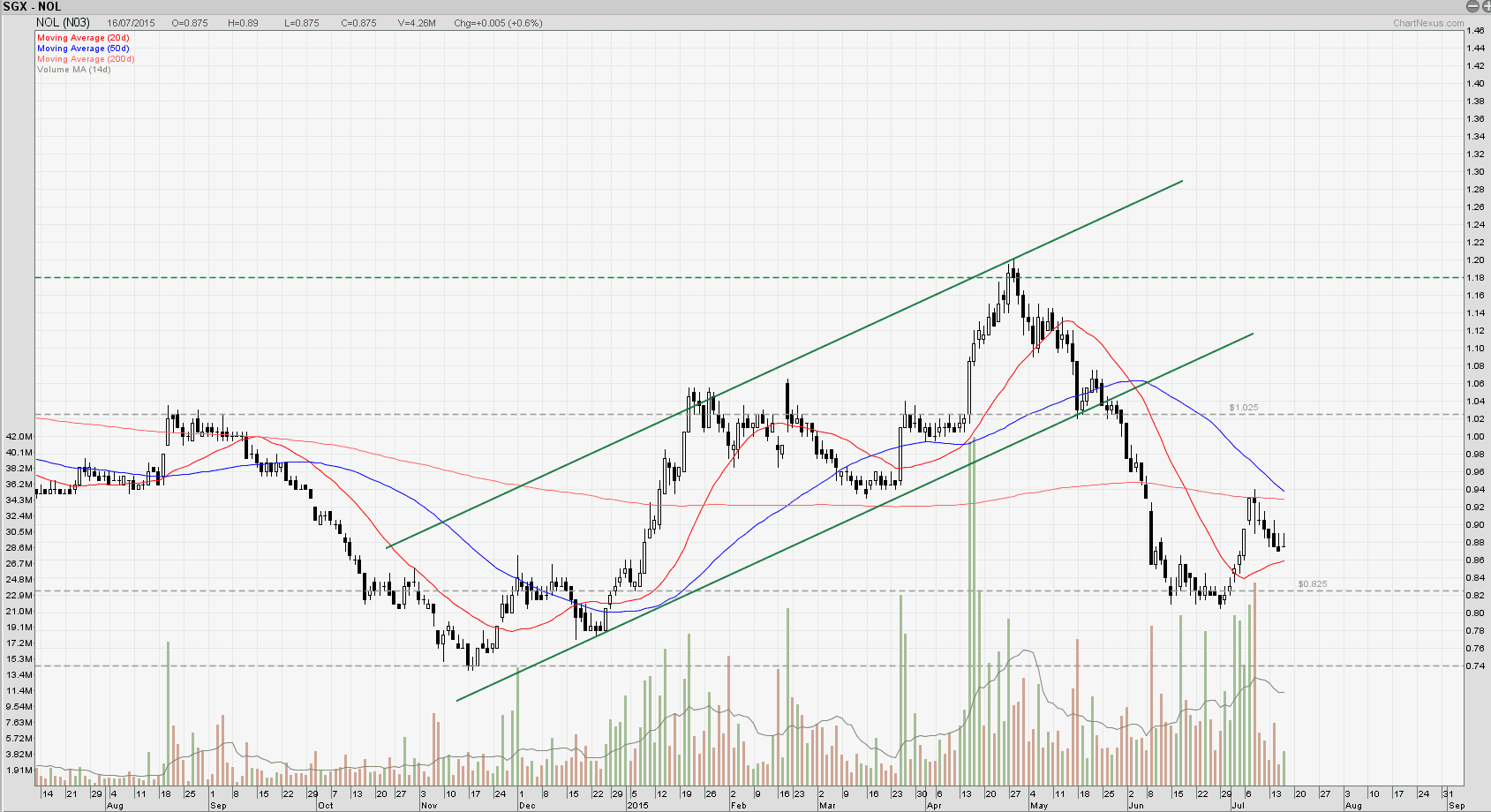 NOL Fundamental Data
Last Done Price = $0.875
Market Cap = 2.3 B
EPS = -$0.13214
PE Ratio (TTM) = N.M
PE High (Last 5 Years) = 9.54
PE Low (Last 5 Years) = 9.54
P/B Ratio = 0.96
Dividend Yield = N.A
ROA = N.M
ROE = N.M.
Current Ratio = 1.171
Learn how to use Financial Ratio to analyse the stocks, check out the Fundamental Analysis class (hands on research) here.
Fundamentally and Technically NOL is a good stock to short! However, beware of the rumor in the news below. Current price is close to the book value of $0.9147.
Singapore's Temasek puts up shipper Neptune Orient Lines for sale -WSJ