Market Indices PE Ratio for Major Stock Exchange globally.
US: Dow Jones Industrial, S&P500, NASDAQ, Russell 2000
Europe: FTSE100, CAC40, DAX
Asia: KLCI, STI, HangSeng, ASX200, CSI 300, JCI, SET, KOPSI, NIKKEI 225, SENSEX, TWSE, NZX50, PSEi
S&P500 and Dow Jones Industrial break resistance and closed at record high. Average PE ratio increases from 20.89 to 22.86 due to the past 2 weeks global stock market strong rebound and BOJ's surprise QE. Technically $INDU, $SPX, $COMP are all on clear up trend and we are entering a seasonally most bullish six months from Nov to April base on past statistics. However, it is important to be cautious that stock market may go through the sharp correction after the QE ends.
See Oct 2014 Global Stock Market PE Ratio here.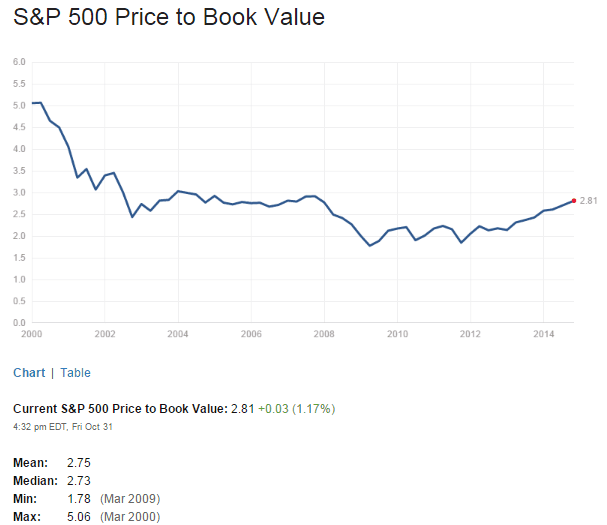 ..
PE  = Price Per Earning
PB = Price To Book Value
Want to Learn More about how to value the stock market using PE Ratio or PB Ratio? Check out the Fundamental Analysis Class here.