Post author:

Marubozu

Post published:

November 15, 2021
Summary of Daiwa House Logistics Trust
---
Overview
DHLT is a Singapore real estate investment trust ("REIT") established with the investment strategy of principally investing in a portfolio of income-producing logistics and industrial real estate assets located across Asia. DHLT's key objectives are to provide Unitholders with regular and stable distributions, and to achieve long-term growth in DPU and net asset value ("NAV") per Unit, while maintaining an optimal capital structure and strengthening the portfolio in scale and quality.
Fundamental and Financial Ratios
Type = Logistics and Industrial Properties in Japan
Sponsor = Daiwa House Industry Co., Ltd. (TYO:1925)
REIT Manager: Daiwa House Asset Management Asia Pte. Ltd
Total Units Offered = 244,438,000
Portfolio = 14 Logistics and Industrial Properties in Japan
Portfolio Size = ¥80,570.0 million (S$952.9 million)
IPO Offer Price = S$0.80
NAV per unit = S$0.81
Price / NAV = 0.988
Gearing Ratio = 43.8%
Forecasted Distribution Yield = 6.3% (2021), 6.5% (2022)
Distribution Policy = 100% till 2022. At least 90% from 2023 onwards. Semi-annual distribution.
Lease Management Ratios
Occupancy Rate = 96.3%
WALE = 7.2 (by NLA)
Debt Management Ratios
Forecasted Interest Coverage Ratio = 9.3x (2021), 10.3x (2022)
IPO Information
IPO Offer Price = S$0.80
Offer Closing Date: 24 November 2021 at 12:00pm
Listing Date: 26 November 2021 at 2:00pm
Portfolio Overview
Lease Details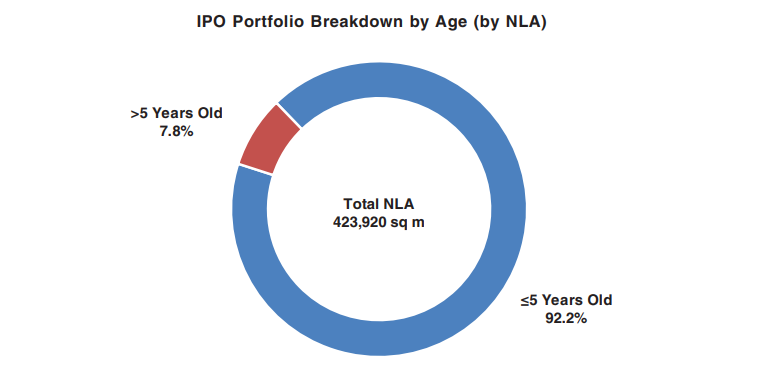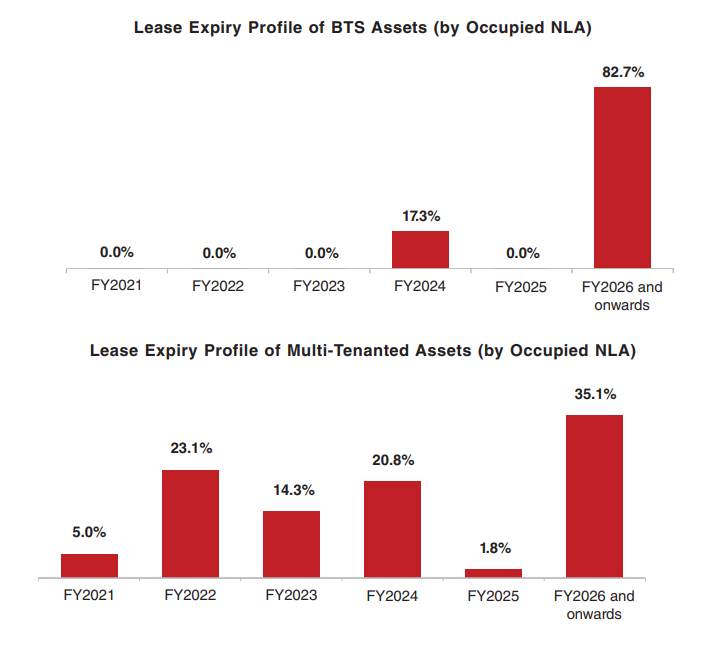 ESG Commitment
The IPO Portfolio demonstrates the Manager's commitment to ESG principles. Approximately 95.7% of the IPO Portfolio by NLA is certified green by the DBJ Green Building Certification Programme, the leading programme in Japan which evaluates and measures the environmental and social awareness characteristics of real estate properties.
DHLT's portfolio properties are well-equipped with systems which help to conserve and generate energy. For instance, energy-efficient LED lights are installed in all but one property in the IPO Portfolio. Additionally, 10 out of the 14 properties in the IPO Portfolio are equipped with solar power generation systems on their roof-tops, which are operated by Daiwa Energy Co., Ltd.
Structure and Property Pipeline
View the Daiwa House Logistics Trust IPO Prospectus here.
Kenny Loh is a Senior Financial Advisory Manager and REITs Specialist of Singapore's top Independent Financial Advisor. He helps clients construct diversified portfolios consisting of different asset classes from REITs, Equities, Bonds, ETFs, Unit Trusts, Private Equity, Alternative Investments, Digital Assets and Fixed Maturity Funds to achieve an optimal risk adjusted return. Kenny is also a CERTIFIED FINANCIAL PLANNER, SGX Academy REIT Trainer, Certified IBF Trainer of Associate REIT Investment Advisor (ARIA) and also invited speaker of REITs Symposium and Invest Fair. You can join my Telegram channel #REITirement – SREIT Singapore REIT Market Update and Retirement related news. https://t.me/REITirement